Don't believe me about all that careful-attention-to-detail crap? Check this out: Saunders' style sheet for the editors of Tenth of December. Complete with rationales for individual punctuation choices and variation by story!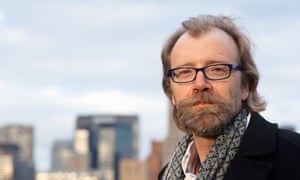 Other stuff:
NYT article/review of Tenth of December: "George Saunders Has Written the Best Book You'll Read This Year."
"Real as Hell: A Conversation with George Saunders" by Maria Bustillos from The Awl. Excellent interview.